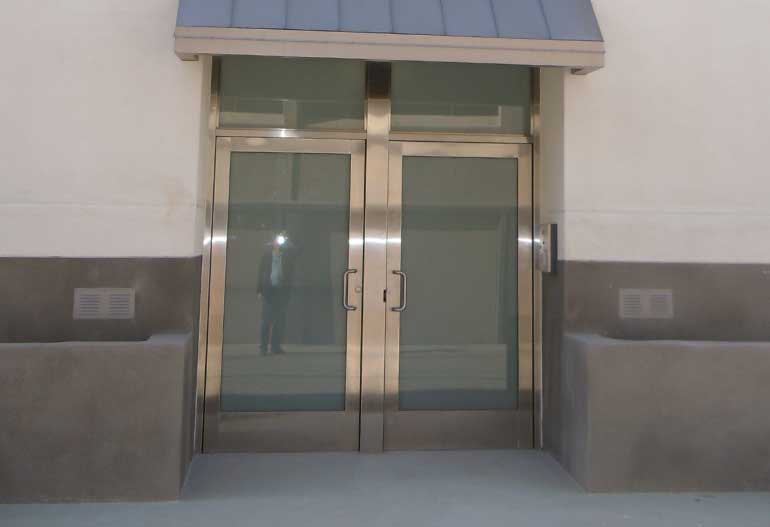 Your Entrance to Security
Building owners, property managers and contractors have been relying on Tri City Glass to keep their building entrances attractive and secure glass doors that provide rugged durability and modern design for almost four decades.
Commercial glass doors include entry ways, security doors, exit doors, sliding doors as well as office interior glass doors. Tri City Glass works on new construction projects, retrofits, change outs and also performs repairs for glass doors, sealants and hardware.
We give an array of options on materials from door frames (aluminum, steel, & wood) and hardware, to every type of glass imaginable. Our team of trained experts will efficiently take your request from the design stage all the way through to a perfect installation.
We believe that our company's future growth is based completely on our customers' satisfaction and that means staying ahead of the curve on current trends and technologies. We are consistently adding new door models to our lineup, so that we will always have the right solution for your project.
Commercial Glass Door Services
Commercial Glass entry doors
Storefront Glass Door Repair
Commercial Door Closers
Tempered Safety Glass
Obscure Frosted Glass
Tinted / Colored / Textured Glass
Plexiglass / Acrylic / Lexan / Polycarbonate
Herculite Door Hanging
Glass Sliding Doors
Swing Stage Certified
Bullet-Resistant Glass & Panels
Emergency Board Up services
Anodized Aluminum doors
Entry Doors
Exit Doors
Door Services & Repairs
Fire Rated Metal Doors
Storefronts and Entrances
Storefront Door & Entry Systems
Storefront repairs
Door Services & Repairs
Call Tri City Glass for a Quote
310-830-2410