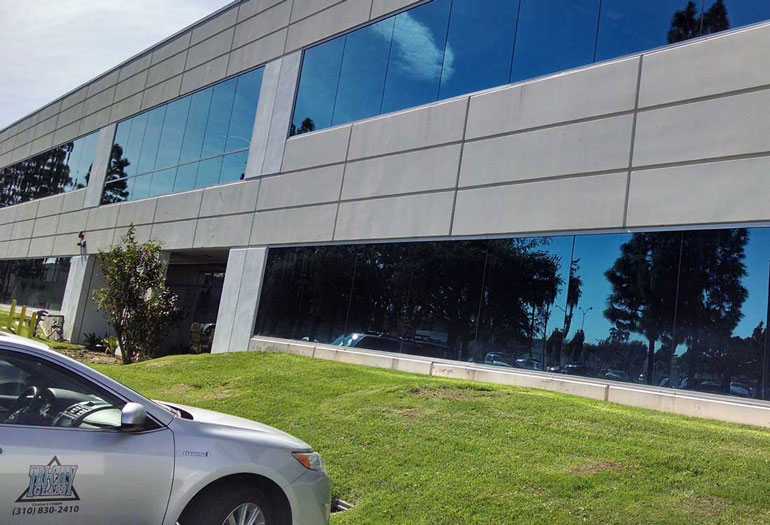 Your property is a valuable asset and one of the biggest ROI's lowest cost investments you can make is by installing or retrofitting your building with high quality windows using an expert design and installation team.
Hi-performance Buildings Use High-Performance Windows
Today's Hi-performance buildings are energy-efficient, economical, healthy and provide comfort and satisfaction for its occupants. Windows play a huge role in building costs, productivity and the occupants' well-being. Using state of the art windows and expert installation ensures that you maximize your investment.
Tri City Glass has demonstrated excellence in commercial windows
Our design team has worked side-by-side with contractors, architects, designers and owner builders on some of the most beautiful commercial projects in Southern California.
Our experienced installation team has seen every type of scenario and challenge a commercial project can have and flawlessly execute every installation.
Building Types
Office Building Windows (Multi-Story and single level)
Windows for Healthcare (Hospitals, Nursing facilities and clinics
Windows for Educational facilities (Universities, colleges and schools)
Historical Landmark Restoration
Retail Glass
4 Reasons for High-Performance Windows in Your Commercial Building
1. Greatly reduces energy costs
2. Greater thermal protection (insulation from heat and cold)
3. Significantly reduce sound penetration
4. Better experience for the building occupants
Glass Window Services
High-Rise Services
Heavy & High Performance Glass
New Construction
Glass Replacement
Building Resealing
Remodeling Services
24-Hour Board-up Service
Weatherproofing
Insulated Glass Services
Bullet-Resistant Glass, Frames & Panels
Call Tri City Glass today to Discuss Your Project
310-830-2410