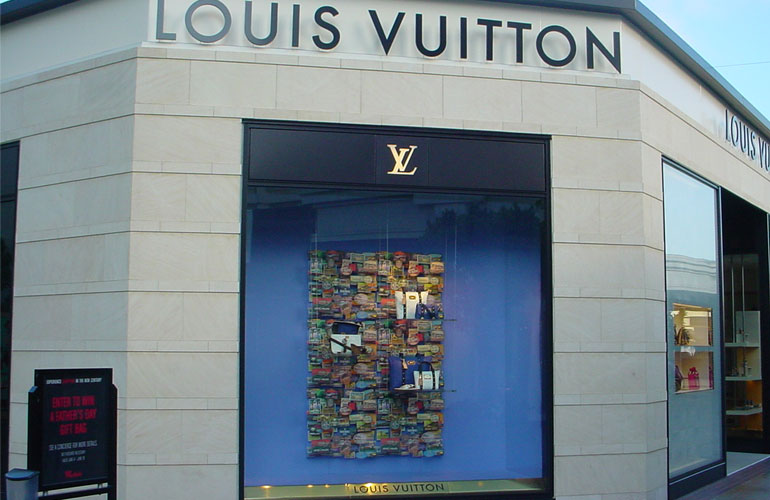 As a retailer, you undoubtedly know first impressions are everything. You want your customers to see your storefront and remember you and where they are…At Tri-City Glass we are experts at creating stunning sidewalk appeal. With almost four decades of experience in the facades and retail storefronts business, we can help you come up with the perfect design.
Looking for a facade or retail storefront?
We can help develop a custom solution
Call today, FREE estimates, (310) 830-2410
Commercial Facades & Retail Storefronts
As your commercial glazing expert, we have provided a wide range of storefronts for a number of applications and businesses. This includes lifestyle centers, malls, and other retail centers. With years of retail experience, we understand exactly how much of an impression a highly quality approach to your retail design can make with customers.
Tri City Glass we are experts in working with fabricated glass. This is great news for you, since it is also quite affordable and incredibly versatile. There are many different colors and finishes and it lends itself to a number of today's latest innovations in glass work, like over-sized tempered glass, digital graphics and even back-painted panels. You will be amazed at the potential variety.
Professional Relationships
We have professional relationships with of the leading edge manufacturers and suppliers to ensure you get the exact facade and retail storefront that your project needs. All of this can be handled at a very reasonable price, whether you need a storefront. In fact, our services in this area can be quite varied and include facia uplifts, handicap upgrades, even glass replacement and whole new storefronts. Just take a look at some of the additional services offered:
• Heavy & High Performance Glass
• New Construction
• Bent Glass & Metal Work
• Insulated Glass
• Bullet Resistant Glass
Your New Retail Storefront Glass Provider:
With over 37 years in business, we have become the premier fixture in Southern California for all your facades and retail storefront designs. We even offer 24-hour emergency board-up service, should that ever be required. And all of our technicians are insured, licensed, and bonded.
We want to be your new glass company. If you need anything from custom designed vinyl letters and logos, we can help. How about something a bit more creative? Yes, we also have the ability to put digital prints on translucent vinyl..and then paste on the glass, allowing you the option to have some amazing over-sized graphics appear on your glass. Or, maybe go with something that looks opaque, to achieve a greater impact. How about some frosted vinyl to get that frosted glass look in a unique way that can even be used for a marketing or storefront campaign? Yep, we can do that too.
Give Tri-City a Call Today
(310) 830-2410